Volvo Photo Locations Part 363



Prishamnen is a small harbor near Vindilsvägen on Fotö, on the Swedish weat coast.
The name Prishamnen comes from the time when English smugglers used this place during the battle with France and Napoleon. In the harbor, a lot of ships are still lying on the bottom of the sea. For the locals, they always found a price when diving here!
Fotö is an island and a locality in Öckerö Municipality, Västra Götaland County, Sweden with 620 inhabitants in 2010. It is connected to the island of Hönö with bridge.
In the middle of Gothenburg's archipelago lies Fotö. The island is busy during the summer and a visit to the cafe with a view over the sea and the boats is an unforgettable experience.
Fotös swimming spots have diving boards, diving towers and bridges. If you want to find your very own favourite spot, you can head to the island's northwestern part, Tån.
In the 17th century the island's urban-focus was at the port but now houses are all around the island. For those interested in history there are many ancient monuments left to visit.
Between Hönö and Fotö there is a bridge.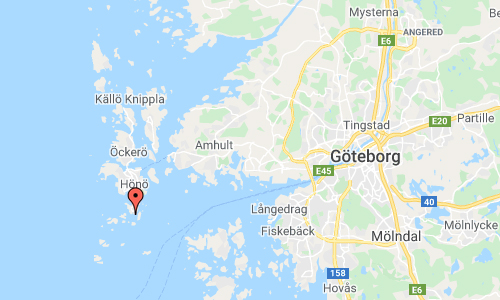 More information at sv.wikipedia.org and goteborg.com.