International Volvo Photo Locations Part 464



The Puente Euskalduna or Euskalduna bridge is a bridge over the Bilbao river, in Vizcaya, Basque Country (Spain).
It was opened on April 18, 1997 and its architect was the engineer Javier Manterola. This viaduct, located between the Plaza del Sagrado Corazón de Jesús and Botica Vieja, over the old Euskalduna Shipyards, absorbs much of the traffic from the Deusto bridge. Unique work, designed to provide direct access to motorists from the Asúa Valley with the A-8 motorway, heading to San Sebastián, Vitoria and Santander. A 45 meter high lighting tower gives the project its emblematic element.
Next to one end of the bridge, near the Casilda Iturrizar park, is the Palacio de Congresos y de la Música, known as the Euskalduna Palace, a name taken from the Shipyards located in that same place, closed at the end of the 80s, from where the bridge also takes its name.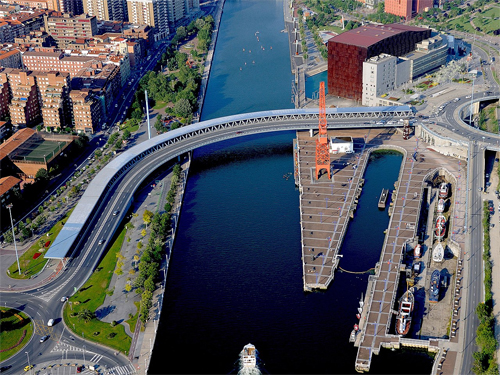 The construction of this bridge prevents access to boats that are higher than the eye of the same, which has closed the upper part of the Bilbao estuary to large boats and made the opening of the Deusto drawbridges meaningless. and the City Council.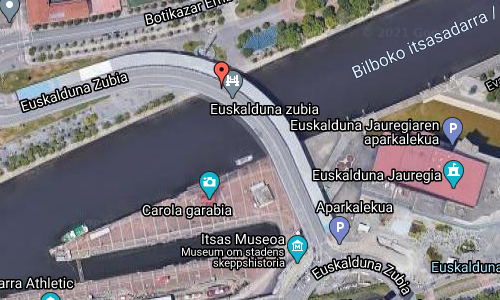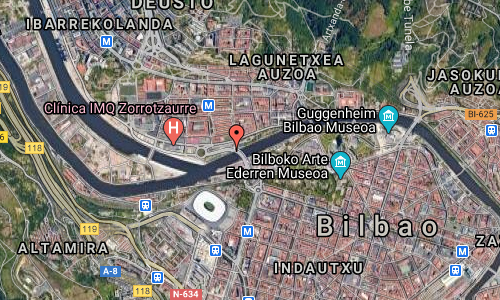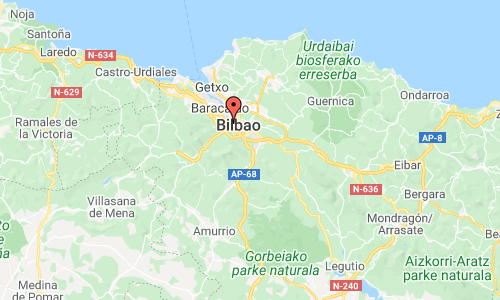 More information at es.wikipedia.org and bilbaoturismo.net.