Volvo Photo Locations Part 377



Esperantoplatsen is a square in central Göteborg between Surbrunnsgatan and Rosenlundsgatan.
The place got its name in 1954 – on the initiative of the city's Esperanto clubs – and it was decided to be located in the area where the Workers' Education Union and the Esperanto movement had their activities for a long time.
Around the future Esperantoplatsen there were for a long time various warehouses and industrial premises, located near the quays at Vallgraven and Göta älv. In the old cotton magazine (owned by the City of Gothenburg), RFSL 's Gothenburg department moved in 1986. There was installed a café (Hellmans Café), bookstore (Rosa Rummet in Göteborg), a library and a party room – Touch. In connection with the Götatunneln construction beginning in 1999 and the house being renovated, RFSL was allowed to move to new premises.
In 2004, a "language café" opened at Esperantoplatsen, where employees mastered several languages ​​and discussions in these languages ​​are encouraged and different days of the week are dedicated to different languages.
Since the rebuilding of Esperantoplatsen, it has been a popular place to skate. The square consists of various different curbs, flatgaps, maunalpads and stairs.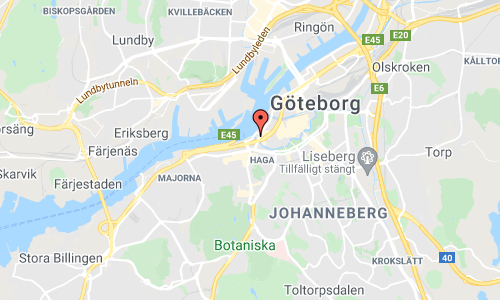 More information at sv.wikipedia.org and myskatespots.com.