Volvo Photo Locations Part 387



Friggvägen is a street located in Björknäss, Saltsjö-boo near Stockholm.
Björknäs is an area in Boo, Nacka municipality, which is reached directly after crossing the Skuru bridge from the Stockholm side. Björknäs has no natural center core but there is a commercial center which consists of a grocery store, restaurant and a number of smaller shops located around the central parking lot (Björknäs square). On the opposite side of the old Värmdövägen there is a large bus depot and Björknäskyrkan. There are a number of apartment buildings in the immediate area, but in the rest of Björknäs there are single-family housing. Björknäs previously had a popular excursion destination, the dance palace Björknäs Pavilion. It was built in 1941 next to a restaurantManor . They could be reached by both bus and steamboat to Klintens Brygga in Skurusundet. The pavilion burned down in 1978.
Björknäs has entrance parking and a fast bus connection with frequent departures to Slussen in Stockholm.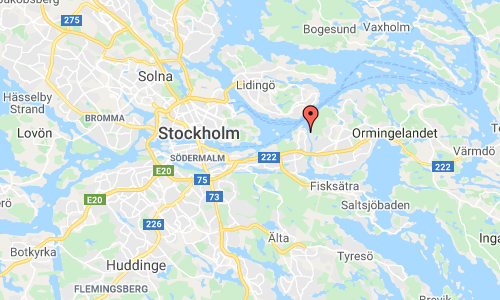 More information on sv.wikipedia.org, lillabjörknäs.se and rockpeakproperties.se.