International Volvo Photo Locations Part 467



Rumwood Court is situated to the south of Maidstone in the village of Langley. Maidstone offers a wide range of amenities and there is an excellent local choice of schooling in both the state and private sector. Communications links are excellent with a choice of stations with services into London and the M20 motorway only 3 miles away.
Dating back to Elizabethan times with further additions in the Victorian era, Rumwood Court is now home to just seven apartments.
Langley is a village and civil parish in the Maidstone District of Kent, England. The parish is located on the A274 road leading south from Maidstone to Headcorn.
Langley is a common English place-name, from the Old English lang leah or 'long field or woodland'. This village first appears in the records in 814 as Longanleag.
The village church is dedicated to St Mary. Behind this church is a lake, which is possible place for the medieval judicial practice of trial by cold water. When a jury couldn't decide on a person's innocence, it was left to God to decide. If the accused floated they were guilty because the water rejected them. If they sank, the water accepted them and thus were innocent. As is often thought it is not if they drowned, but the result was drowning in some cases. It had to be close to the church because the water would be holy.
Maidstone Museum & Art Gallery exhibits articles excavated from a site in Langley believed to have been a walled Roman cemetery.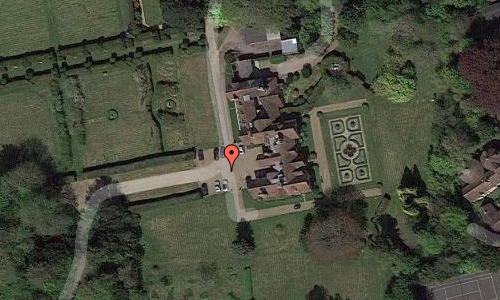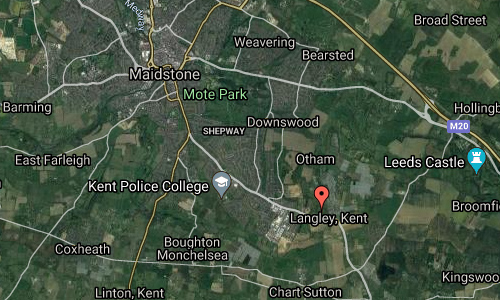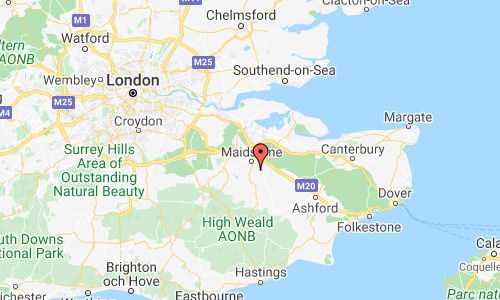 More information at historicengland.org.uk and en.wikipedia.org.