International Volvo Photo Locations Part 472



Nordsjællands Summerhouse is located on Violvej in Vejby, Denmark.
The old cottage in North Zealand is a true family's sanctuary, which they use all year round. It is a true oasis from which you can look out over the sea on the large, open wooden terrace. Here hours are spent simply enjoying the views and life. The interior is kept bright and light and with lots of details from the house's long history.
On the North Zealand coast, cottage life is lived all year round, and the details of the old house testify that this has always been the case. Here you see how old and new history unite in a beautiful visual account of the joys of summer.
The house is elevated 45 meters above sea level and it offers the most beautiful sunsets and a view that is overwhelming. All developments in the weather can be followed when you can see 20 km beyond the sea and, for example, see a thunderstorm approaching the horizon, which hits the coast 20 minutes later.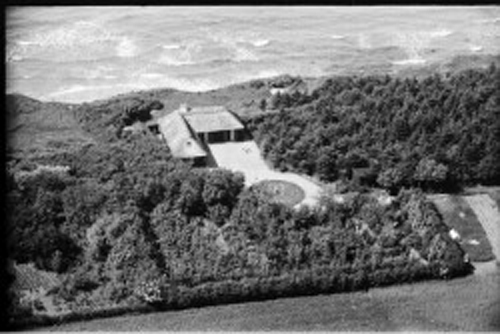 The house has a beautiful history that dates back to the time of the previous owner Ørum. He knew Paul Gauguin's son Jean, who has made two beautiful mosaics and a fabulous work of a wood stove in the house.
The angels on the stove are wearing airplane helmets because the previous owner, Ørum, was a pilot in the air force. The two had met in Paris, and when they were going to the Danish summer country, servants were sent in advance to uncover the furniture and prepare the house for summer life.
Vejby is a parish and small town near Zealand's Kattegat coast, some 50 km north of Copenhagen, Denmark. The town of Vejby is located three kilometres east of Tisvilde and three kilometres south of Rågeleje, both popular coastal resorts, and seven kilometres north of Helsinge.
The town's most notable landmark is its 12th-century church. Vejby Strand (Vejby Beach) is a summer house area.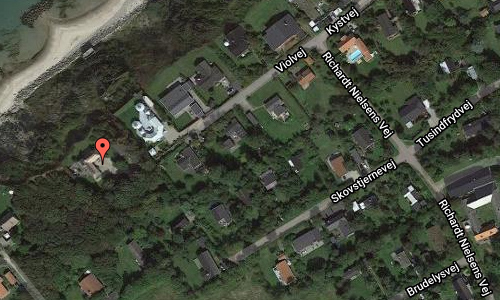 More information at bobedre.dk and visitnorthsealand.com.