International Volvo Photo Locations Part 474



Landgut Sandgrube is located on Riehenstrasse in Wettstein, Basel in Switzerland.
The baroque country estate "Sandgrube" was built from 1745 by Johann Jakob Fechter for the silk ribbon manufacturer Achilles Leissler. The buildings with the central main building (Corps de Logis) and flanking pavilions are grouped around a courtyard and are thus based on the absolutist French palace building. The complex is an ideal example of the heyday of baroque architecture in Basel.
From 1959 to 2018 the building housed the cantonal teachers' seminar. The European Institute of the University of Basel has had its domicile in the sand pit since autumn 2019. The house also has a garden, which invites the students and staff of the institute to study and relax – a green oasis in the middle of the city of Basel. The interiors still have some valuable equipment elements to this day.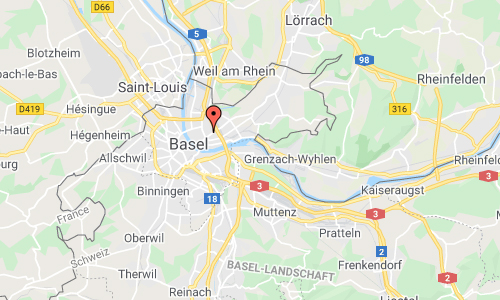 More information at openhouse-basel.org and altbasel.ch.