International Volvo Photo Locations Part 489



Pres. Tte. Gral. Juan Domingo Perón is a street located in Buenos Aires, Argentina. Perón Street in midtown Buenos Aires, one of numerous streets and avenues named in his honor when democracy returned to Argentina in 1983. It refers to him as General and not President.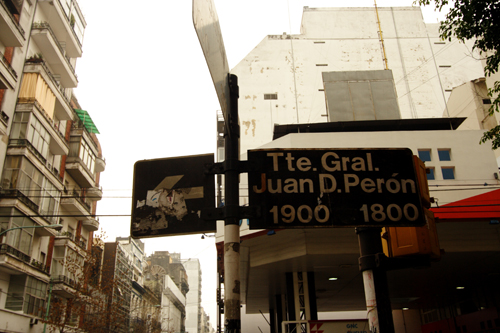 The street is named after Juan Domingo Perón who lived between 8 October 1895 and 1 July 1974. Perón was an Argentine Army general and politician. After serving in several government positions, including Minister of Labour and Vice President of a military dictatorship, he was elected President of Argentina three times, serving from June 1946 to September 1955, when he was overthrown by the Revolución Libertadora, and then from October 1973 until his death in July 1974.
During his first presidential term (1946–52), Perón was supported by his second wife, Eva Duarte ("Evita"): they were immensely popular among the Argentine working class. Eva died in 1952, and Perón was elected to a second term, serving from 1952 until 1955. During the following period of two military dictatorships, interrupted by two civilian governments, the Peronist party was outlawed and Perón was exiled. When the left-wing Peronist Héctor José Cámpora was elected President in 1973, Perón returned to Argentina and was soon after elected President for a third time (12 October 1973 – 1 July 1974). His third wife, María Estela Martínez, known as Isabel Perón, was elected as Vice President on his ticket and succeeded him as President upon his death in 1974.
Buenos Aires, officially the Autonomous City of Buenos Aires (Spanish: Ciudad Autónoma de Buenos Aires), is the capital and largest city of Argentina. The city is located on the western shore of the Río de la Plata, on South America's southeastern coast. "Buenos Aires" can be translated as "fair winds" or "good airs", but the former was the meaning intended by the founders in the 16th century, by the use of the original name "Real de Nuestra Señora Santa María del Buen Ayre", named after the Madonna of Bonaria in Sardinia, Italy.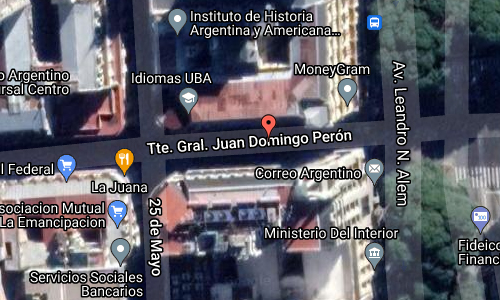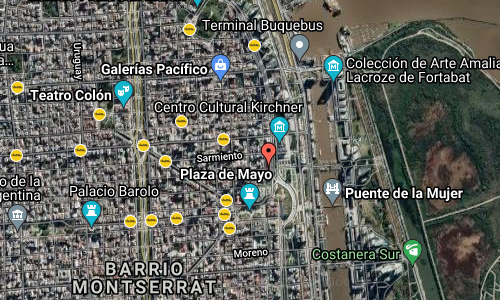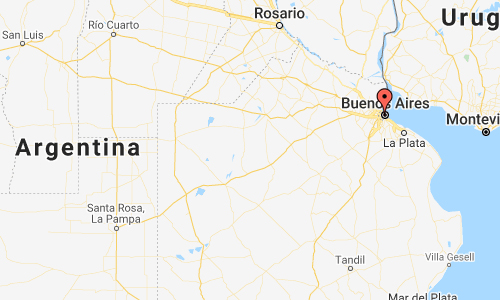 More information at en.wikipedia.org, turismo.buenosaires.gob.ar and en.wikipedia.org/wiki/Buenos_Aires.