International Volvo Photo Locations Part 495



Farol de Nazaré or the Loghthouse of Nazaré is located on Estr Do Farol in Nazaré, Portugal.
Nazaré is a town and municipality located in the District of Leiria in Central Portugal.
It is one of the most popular seaside resorts in the Silver Coast (Costa de Prata). The town of Nazaré consists of three neighbourhoods: Praia (along the beach), Sítio (an old village, on top of a cliff) and Pederneira (another old village, on a hilltop). Praia and Sítio are linked by the Nazaré Funicular, a funicular railway.
Nazaré is a very popular surfing destination because of the very high breaking waves that form due to the presence of the underwater Nazaré Canyon. The canyon increases and converges the incoming ocean swell which, in conjunction with the local water current, dramatically enlarges wave heights.
Due to the height of the waves, numerous surfing records have been set at Nazaré. In November 2011, surfer Garrett McNamara, who resided in Hawaii at that time, surfed a then record-breaking giant wave: 23.8 m from trough to crest, at Praia do Norte, Nazaré. On November 8, 2017, Brazilian surfer Rodrigo Koxa broke the previous record by surfing a big wave of 24.4 m; for this feat he won the Quiksilver XXL Biggest Wave prize and entered the Guinness World Record for the biggest wave ever surfed.
There has been a marked increase in visitors to popular viewing points for surfing competitions, such as the lighthouse at the Fort of São Miguel Arcanjo, which has seen numbers increase from 80,000 visitors in 2015 to 174,000 in 2017.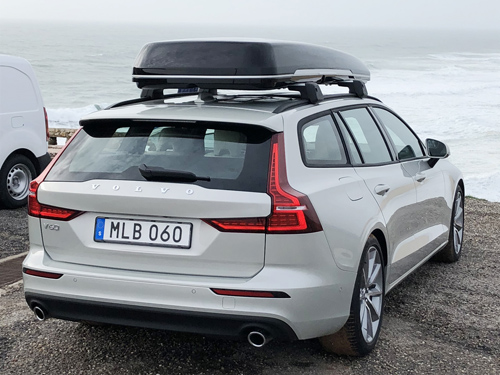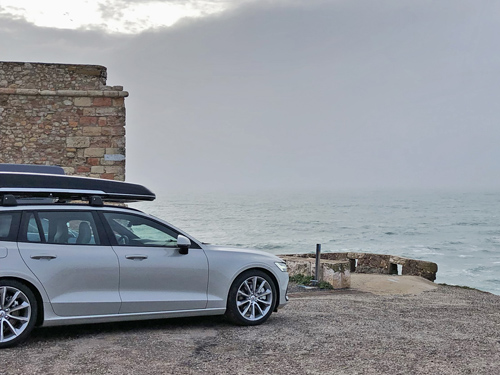 2018 – Photos from 'the making of…'.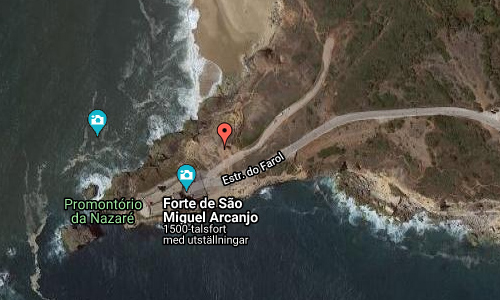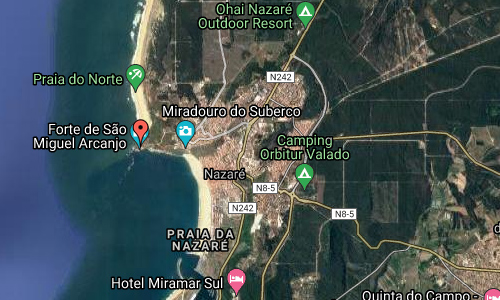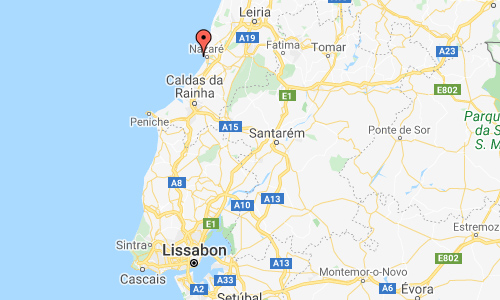 More information at en.wikipedia.org and www.worldsurfleague.com.