Volvo Photo Locations Part 398



The Icehotel is a hotel rebuilt each year with snow and ice in the village of Jukkasjärvi, in northern Sweden, about 17 kilometres from Kiruna. It is the world's first ice hotel.
After its first opening in 1990, the hotel has been rebuilt each year from December to April. The hotel, including the chairs and beds, is constructed from snow and ice blocks taken from the nearby Torne River. Artists are invited to create different rooms and decorations made of ice. Besides bedrooms, there is a bar, with glasses made of ice and an ice chapel that is popular with marrying couples. The structure remains below freezing, around −5 °C.
Two hundred kilometres north of the Arctic Circle, you'll find the world-famous Icehotel. Each icy room is an art installation showcasing the designs of some of the world's most talented artists. Since 1989, the hotel – located in the village of Jukkasjärvi – has expanded to become a year-round hub for outdoor activities and inspired dining experiences.
With its breathtaking landscapes and proximity to the northern city of Kiruna, Jukkasjärvi has always been a popular summer destination. However, back in 1989, inspired by the Japanese tradition of ice sculpting, villager Yngve Bergqvist set out to create a wintertime attraction. His ice sculpting workshop, on the banks of the Torne River, was an instant success.
The following year saw the construction of Jukkasjärvi's first ice structure, a 60 square metre igloo that served as an art gallery, cleverly dubbed ARTic Hall. Year after year, ARTic Hall was built anew, growing to an impressive 250 square metres. Then, one fateful night, a party armed with reindeer skins and sleeping bags asked if they might spend the night inside its icy walls. Thus, Icehotel – the first ice hotel in the world – was born.
Now, 32 years later, Icehotel is one of the world's top attractions, drawing visitors from around the globe who are eager to tick this truly unique experience off their bucket lists.
As Icehotel continues to grow, it keeps sustainability at the forefront of its development. The hotel is working towards a goal of becoming CO2 negative, utilising sustainable building materials, solar panels to regulate temperature and ice sourced directly from the Torne river – returning to its source as it thaws each spring.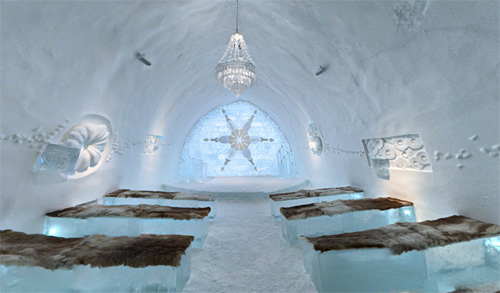 Sub-zero craftmanship and arctic artistry
Each year, as the river freezes over, the Icehotel is reborn. Starting in November, around 40 artists from varying countries and creative disciplines gather in Jukkasjärvi to bring their innovative designs to life. From water to ice to art, six weeks later, the transformation is complete. By now, more than 500 artists have contributed to the various incarnations of Icehotel – chiselling, scraping and shaping the ice into works of art reflecting their extraordinary artistic visions.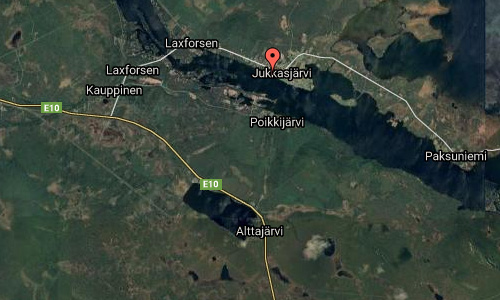 More information on visitsweden.com, en.wikipedia.org and icehotel.com.