Volvo Photo Locations Part 407



Vätterleden is called the motorway (road E4) between Jönköping and Ödeshög. The road was inaugurated in stages in 1960, 1964 and 1972. It crosses Lake Vättern and runs close to the water along the cliffs. This road is considered one of Sweden's most beautiful motorways.
Around Gränna it goes high over Lake Vättern with a very nice view. Here it is one of Sweden's highest motorways, about 280 m above sea level and 190 m above Lake Vättern.
At the Vätterleden are also the very well-visited rest areas Gyllene Uttern and Brahehus where there is a view of Lake Vättern.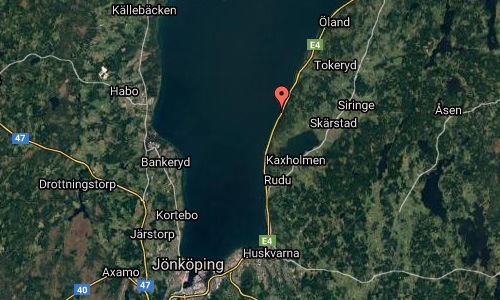 More information on sv.wikipedia.org and youtube.com.