Volvo Photo Locations Part 419



Engelbrektsgatan is an approximately 1.3 kilometer long street in Göteborg that runs from Heden, past Lorensberg and up to Vasastaden. The street was named in 1882 in memory of Engelbrekt Engelbrektsson.
Engelbrekt Engelbrektsson (1390s – 27 April/4 May 1436) was a Swedish nobleman, rebel leader and statesman of German ancestry. He was the leader of the Engelbrekt rebellion in 1434 against Eric of Pomerania, king of the Kalmar Union.
At Engelbrektsgatan you will find, among other things, Vasakyrkan with Vågens tjusning.
In the 55th block Glimmingehus, which today corresponds to Engelbrektsgatan 34 AC, was Göteborgs riding hall 1881–1934. The new riding hall in Böö was taken into use on October 31, 1937.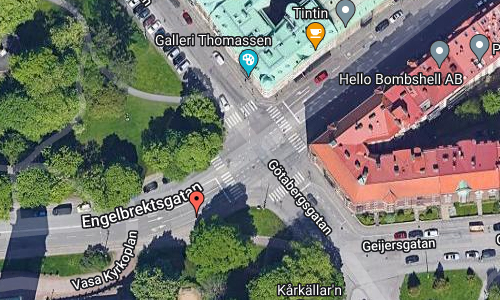 More information on sv.wikipedia.org and en.wikipedia.org.