Volvo Photo Locations Part 417



Hotel Kung Karl was a hotel located on the corner of Köpmansgatan and Nils Ericssonsgatan. Initially, it was located on the north side of Köpmansgatan in the Köpmannen district, where Hotel Europa (Hotel Scandic Europa) is now located, but in 1896 a new hotel was completed on the south side of Köpmansgatan, in the Kronobageriet district. When the new hotel was ready, the old hotel was renamed Hotel du Nord. It is thus about two different hotels with some connection when the owner of the former, IF Söderström, came to lease the latter.
The old hotel building, Hotel du Nord, was demolished in the 1960s and Hotel Europa was built in the neighborhood. The new hotel from 1896 was demolished in 2007 after the hotel was taken over by Hotel Opera and also given this name. A new hotel was then built which was named Hotel Opera or Grand Hotel Opera.
Göteborgs Aftonblad wrote about the opening of the new Hotel Kung Karl in 1896:
"Hotell Kung Karl, located at the corner of Köpmans- and Nils Ericsonsgatorna, thus in the immediate vicinity of the state railway station, has today opened its gates to the traveling public.
The hotel, which is owned by Mr. Joh. A. Holmdahl , also owner of Hotel Royal, is leased by Mr. IF Söderström, who for 14 years has been the owner of the former "Hotell Kung Karl", now renamed "Hotel du Nord".
The hotel was built by builder Abraham Pehrsson, the painting work was done by the company "Måleribolaget SA Wahlström", the upholstery work by the company "Oscar Holmbergs Efterträdare", the electric lighting by Edvin Andren & comp.
The hotel has 50 elegant rooms in equipment and furniture, distributed on different floors, between which the transport takes place easily and comfortably by means of an electric passenger elevator set up by engineer Rudolf Landén.
Add to this that the hotel is equipped with its own bathing facility for cold and temperate baths and showers and that travelers do not have to miss their little "snapps" in the hotel's homely dining room, so the hotel can rightly be registered among our city's first class. " (From: Göteborgs Aftonblad 3 October 1896)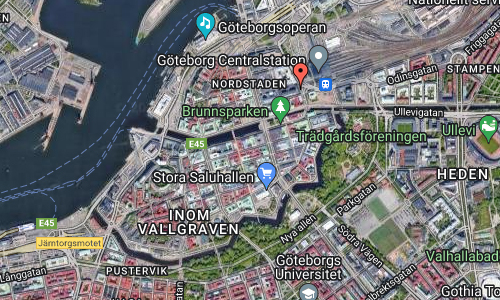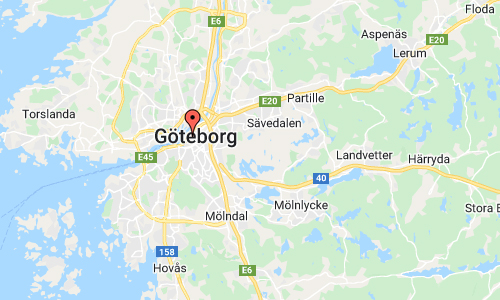 More information on gamlagoteborg.se and scandichotels.com.