International Volvo Photo Locations Part 517



Ryefield Manor or Amincliff Mansion is located on Ryefield Road in Locust Valley on Long Island, New York in USA.
Estate home which was designed by Tooker & Marsh c. 1912 in the Georgian Revival style on 14 acres for Amos Dow Carver was was a shipping industrialist. Carver served as president of American Whaling Co., and was chairman of the board of the Baker, Carver & Morrell marine supply manufacturer. The manor was inherited by his son Clifford Nickels Carver who continued to call it "Amincliff". It was subsequently owned by Roland Korboth.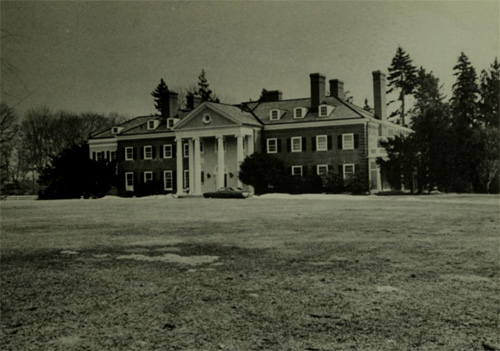 This estate was an unusual commission for the Tooker & Marsh firm which primarily designed government or industrial buildings. Some of their other works included Pelham Memorial High School, Oyster Bay High School, Manhasset Secondary School, Munsey Park Elementary School, New York Avenue School, Brookwood Hall Apartments, Suffolk County Supreme Court, and Brooklyn's Studebaker Building.
More information at archive.org, drl.smugmug.com and oldlongisland.com.