International Volvo Photo Locations Part 518



The Wren Building is located at the College of William & Mary on Jamestown Road in Williamsburg, Virginia in USA.
The Wren Building is the signature building of the College of William & Mary in Williamsburg, Virginia. Along with the Brafferton and President's House, these buildings form the College's Ancient Campus. With a construction history dating to 1695, it is the oldest academic building in continuous use in the United States. It was designated a National Historic Landmark in 1960.
The Sir Christopher Wren Building at William & Mary is the oldest college building still standing in the United States and the oldest of the restored public buildings in Williamsburg. It was constructed between 1695 and 1700, before Williamsburg was founded, when the capital of the colony of Virginia was still located at Jamestown, and the tract of land between the James and York rivers which was to become Williamsburg was populated by crude timber buildings and known as "Middle Plantation".
The Wren Building has been gutted by fire three times — in 1705, 1859 and 1862. Each time the interior of the structure was rebuilt, and for more than three centuries, it has been "the soul of the College." In the building, generations of William & Mary students have attended classes and lectures, enjoyed meals and attended chapel services. Classes are still held in the Wren Building, which also is home to several faculty offices.
To prepare the Wren Building for its fourth century of use, the university completed a comprehensive renewal and replacement project in 1999-2000. The major components of the project were restoration of the architectural features such as floors and paneling; replacement of mechanical systems; safety upgrades; and repair and stabilization of the walls and foundation.
Today the Wren Building is used as an academic building with housing faculty offices on the third floor and classrooms throughout the building.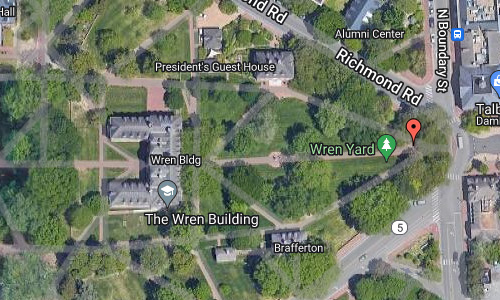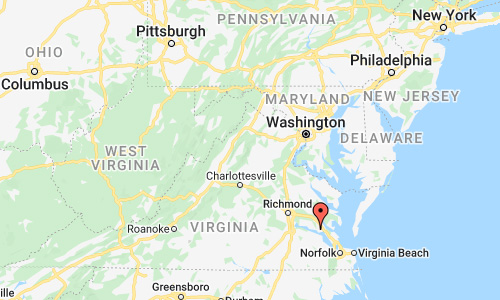 More information at en.wikipedia.org, wm.edu and themeparkbrochures.net.