International Volvo Photo Locations Part 519



Tyler House is located at the Sherwood Forest Plantation on John Tyler Memorial Highway in Charles City Virginia, USA.
Sherwood Forest Plantation Foundation, is located on the north bank of the James River in Charles City County, Virginia. The main plantation house, built in 1730, was the home of President John Tyler (1790–1862) for the last twenty years of his life. It is located on State Route 5, a scenic byway which runs between the independent cities of Richmond and Williamsburg. The house is located approximately 2.4 km from the river. It was designated a National Historic Landmark in 1961.
John Tyler (March 29, 1790 – January 18, 1862) was the 10th president of the United States, serving from 1841 to 1845, after briefly holding office as the 10th vice president in 1841. He was elected vice president on the 1840 Whig ticket with President William Henry Harrison, succeeding to the presidency after Harrison's death 31 days after assuming office. Tyler was a stalwart supporter and advocate of states' rights, including regarding slavery, and he adopted nationalistic policies as president only when they did not infringe on the powers of the states. His unexpected rise to the presidency posed a threat to the presidential ambitions of Henry Clay and other Whig politicians, and left Tyler estranged from both of the nation's major political parties at the time.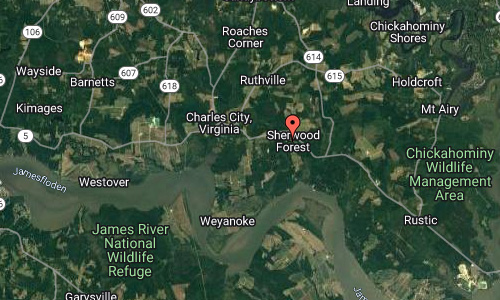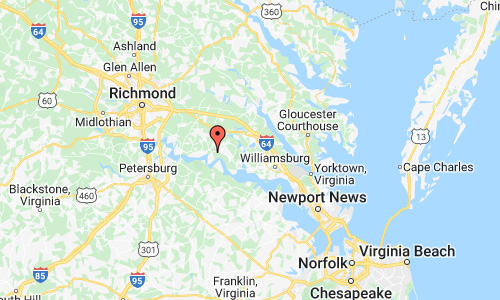 More information at en.wikipedia.org/wiki/Sherwood_Forest_Plantation, en.wikipedia.org/wiki/John_Tyler and www.sherwoodforest.org.