Volvo Photo Locations Part 96


Kopparbunken is a building with a copper outside at the Chalmer University campus in Göteborg. It can be found at the Elektrovägen.
In Swedish the name Kopparbunken can be split into two parts, koppar and bunken. Koppar means copper and bunken means bowl. So in English one could translate it into "Copper-bowl". This explains the shape and the appearance.
It was built 1954 by architect Melchior Wernstedt and has the shape of a hexagon with each side 18 m. The height to the ceiling is also about 18 m which gives the hall a great volume of approximately 600 m3. Each side is tilting inwards which creates the bowl shape as can be seen below.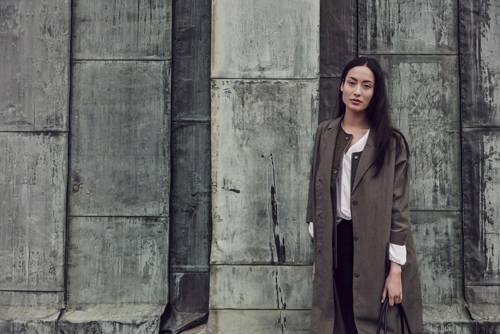 The hall has been used as a high tension laboratory by Electrical engineering at Chalmers University of Technology but also as a workshop for building organs. Besides the control room made of brick the walls are made of concrete.
Chalmers University of Technology (In Swedish: Chalmers tekniska högskola, often shortened to Chalmers), is a Swedish university located in Göteborg that focuses on research and education in technology, natural science, and architecture.
Chalmers has partnerships with major industries mostly in the Göteborg region such as Ericsson, Volvo and SKF. In the 2011 International Professional Ranking of Higher Education Institutions, Chalmers University of Technology ranked 38th in the world, ranking 1st in Sweden and 15th in Europe.
Today, Fysiken Klätterlabbet is located in this historic building.
Fysiken Klätterlabbet ("the climbing lab") is located at Chalmers campus Johanneberg in "Kopparbunken" – a large building entirely clad in copper sheeting that was originally a laboratory for electric power systems engineering.
Klätterlabbet has 14-17 meter high climbing walls in various designs to suit everyone from beginners to very experienced climbers. If you want to go bouldering we also have a 4.5 meter high boulder island where you can climb without a rope above thick carpets. Klätterlabbet also offers climbing courses, events and a climbing shop.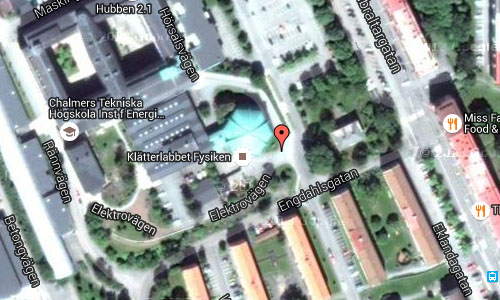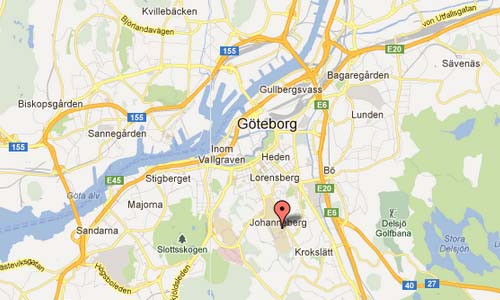 More information on www.fysiken.nu/klatterlabbet, wikipedia.org and chalmersalumni.wordpress.com