Volvo Photo Locations Part 302



Storebackegatan is a street on Stigberget in Göteborg. This place is mostly known because of the Masthuggskyrkan, but from here, you als get a great view over Göteborg with the Göta Älv.
Masthuggskyrkan is a well-known church in Göteborg, Sweden, which was built in 1914. Its position on a high hill (Masthugget) close to the city and near the Göta älv makes it a striking sight – the church tower is 60 m high in itself. The church represents the national romantic style in Nordic architecture and was designed by Sigfrid Ericson. The church, which has become one of the symbols of Göteborg, is a popular tourist attraction.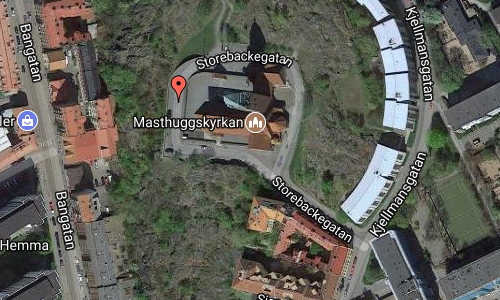 More information at sv.wikipedia.org and www.goteborg.com.