Volvo Photo Locations Part 59



Thanks to Per Richardson, who found this Volvo Photo Location!
Nääs Slott is a 17th century mansion near Göteborg, Sweden. It's situated at the lake Sävelången in Västergötland.
In the later half of the 19th century Nääs became world renowned through its Crafts College and for more than 50 years it was regarded as 'Swedens window to the world'.
According to legends, Kristian II built a castle for hunting parties at Nääs. The first historical evidence on Nääs Estate however, derives from title deeds dated 3 October 1529. The first known owner, Joen Småswen, constructed a large manor on the promontory in Lake Savelången. At the end of the 16th century the estate was owned by the governor of west Sweden, Göran Eriksson Ulfsparre. It was subsequently owned by Ulfsparres family members and the noble families Lilliehöök, Natt och Dag, Cronsköld, Oxenstierna, Göthenstierna, von Utfall and Reenstierna.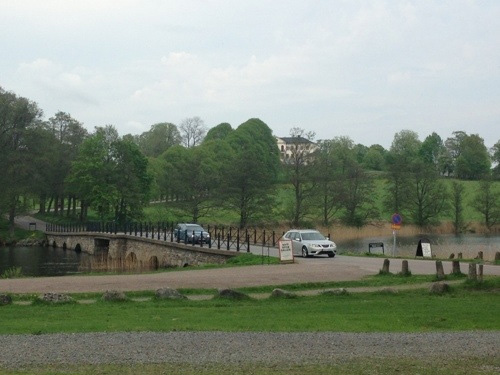 In 1824 the estate was sold to Peter Wilhelm Berg, a wholesaler from Gothenburg. After his death the property was divided between his surviving children (only 3 out of his 10 children survived childhood). Bergs' son Theodor and his daughter Nensy were allotted Nääs factories (Nääs fabriker). The youngest son, Gottfrid, received the rest of the estate, including the mansion. A memorial stone to the 7 dead brothers and sisters was raised in the Castle gardens at the northern side of the mansion.
In 1868 the mansion and associated land was sold to August Abrahamson, yet another wholesaler from Gothenburg. Abrahamson founded the famous Crafts College and donated the entire property to the State after his death in 1897, in order to secure continuity for the Nääs educational programme.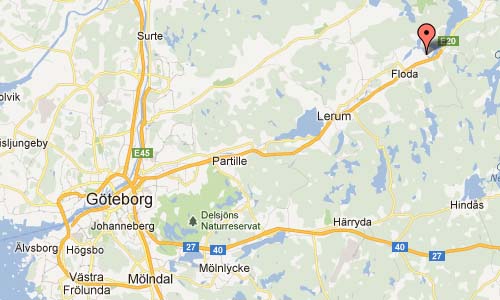 More information at sv.wikipedia.org and www.naas.se.